Can you imagine watching your favourite rugby or football match live, and your DSTV connection keeps on getting lost? Or you are watching any other live event, but your enjoyment is cut short now and then due to poor signal. We have the perfect solution for you. If your DSTV connection is lost, call us anytime, and we will fix it for you.  We are an accredited service provider that has been in the business for many years, gaining the necessary experience to provide our customers with quality solutions.

We seek to exceed customer expectations with every assignment we get.  That is why we have engaged a team of highly experienced and skilled technicians. Their expertise comes in handy in dealing with even the most sophisticated processes.  Through our competent professionals, we have become the number one providers of DSTV servicing in Johannesburg and its surrounding areas. Our client feedback is an indication of our unmatched solutions, provided at unbeatable prices, just to make our customers happy as they watch their TV shows at home. Our company also provides numerous DSTV solutions that include repairs and installation of cabling. You can give us a call for more information about our services.
Our extended solutions also include DSTV decoder repairs, a service that we confidently offer to our clients in Johannesburg. Through the hands of our qualified engineers and technicians, you have a guarantee that your decoder will be restored to full-functional mode, and will continue to serve you for a good period. The repairs can be done for both residential and commercial clients. So whether the decoder is for your home, restaurant, or bar, we can do the repairs.

If you have been searching for DSTV repairs in Johannesburg, you have come to the right place. Firstly, we have the right qualified team to look into your DSTV decoder or satellite, assess the problem, and do the necessary repairs. Secondly, we charge affordable rates for these repairs – there's no damage to your pocket.  If you need more information, please feel free to call us anytime and talk to our customer care team. You will be provided with all information you ask for, including the rates charged.  Remember, repairs are meant to make your devices work again, not to render them obsolete.  If you want a surety that your device will work again, call us, tell us the problem, and let us do the magic.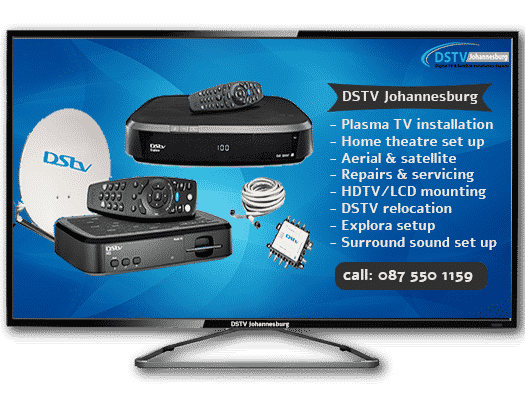 .