We are an accredited company in Johannesburg that provides Aerial & Satellite services to the residents of the city and its environs. With many years of experience, we have built a solid reputation as the ideal go-to guys for digital TV solutions.  Among many other services, we do DSTV dish installation Johannesburg wide.  This dish, once installed in your home, is set to change your TV viewing experience. You will be able to receive a better signal for flawless picture and audio quality. In addition, you will be able access numerous channels worldwide, based on your subscriptions.

Your improved TV experience will be further enhanced through proper installation of a TV aerial. TV aerial ensures that your signal reception is excellent, regardless of your location. We have been doing TV aerial installations in Johannesburg for many years, making us the right choice to install it for you. We do installations in homes, bars, restaurants, and any other locations as required by our clients. Once you have given us your location, we ensure that we install the aerial in the most strategic position to give you top-end service. Your TV digital reception depends on how your TV aerial is installed. We understand this factor, and that's why in our installation services, we do all that is necessary to ensure our clients get the best reception possible. We are only done when you are satisfied.
We provide a broad range of solutions ranging from dish alignment to cabling and channel configuration. We do DSTV Xtra view set up and installations, precision alignment fixing, among other numerous services. Once you give us a call, you will be able to be given information on the services we provide. If you need a better signal and more channels on your TV, you are assured that we can sort you out. In addition, as we install the decoder in your home, we can also help you set up your satellite for the best reception. We also ensure that all our installations are done with all the necessary DSTV devices that are required to provide viewers good picture and sound quality. One of the most important devices when installing DSTV is the LNB.  We are the best LNB installers in Johannesburg and the surrounding areas, and you can call us anytime when you need it fixed.

We have a great team of customer care that is ready to answer all your calls.  As you call us, feel free to ask any questions you may have. You can ask if we provide the services you need, and they will give you the right answer.  If you have been looking for reliable dish and TV aerial installers in Johannesburg and the surrounding areas, your search has come to an end. And even as we do these installations for you, we are glad to inform you that they come at affordable prices. Please feel free to call us anytime, talk to us, and let us change your DSTV viewing experience for the better.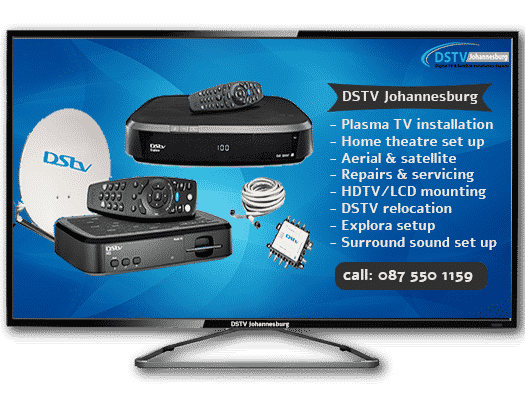 .